So, now you know what happens when a) my husband comes home after a week away and b) I go into tech for a show. Short story is, nothing much happens besides work and living. Tech is over now, though I am still busy doing double duty running
Marvelous Wonderettes
as well as Production Managing Stoneham Theatre's Young Company. I wanted to get back into the saddle and blog again because it motivates me to be more adventurous with my make-up. I'm sure I have plenty of other exciting things to blog about, but I figured I'd get in the swing of things by doing a simple, Hey look what other people have been blogging about! post.
I am currently following three beauty blogs. Firstly,
Kandee Johnson's blog
which was the first beauty blog (and beauty YouTuber) I started following. Second, I started following
Pixiwoo's blog
, as well as watching their YouTube videos when I get a chance, after Kandee did a video with them when she was in London. Finally, recently I started following this
Make-up and Beauty blog
. I'm pretty sure I discovered it through twitter. It's crazy, because she will do several posts all in one day. Most of the things she blogs are too high end for me to actually ever buy, but it's fun make-up porn.
Anyways, first thing that jumped out at me in the past couple week's was a
review
Pixiwoo did of several different body scrubs. Not only does she review several different kinds/brands of scrubs, she also goes over why they're a good idea. Who knew I was so on trend?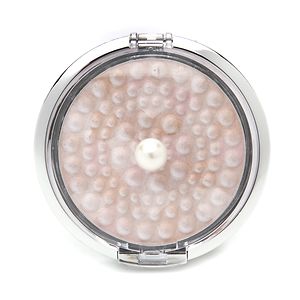 The other thing I really am excited about is this highlighter from Physicians Formula. It is one of Kandee's
June Favorites
. It's really long, official name is Mineral Glow Pearls Powder Palette in Translucent Pearl 7040. At around $14 it is more than I'd usually spend on a single item. However, the Physicians Formula blush I have is my favorite blush (as in I use it nearly every day) and it has lasted for a really, really long time. It would certainly be an investment, but I've been on the lookout for a good highlighter. I probably won't be getting it any time soon, but I'm thinking maybe as a "Happy Birthday to me" present this fall. Now I just have to find a good contour!